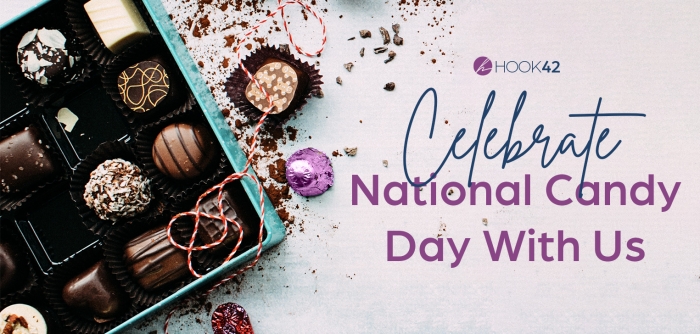 It's Monday, it's National Candy Day, and we're looking for a bit of fun to start off the week. We're shaking off the weekend cobwebs and energizing ourselves with our favorite candy, in honor of National Candy Day of course. We hope you're celebrating the joy that candy brings to everyone by indulging in your favorite treats today just like us. If you need some inspiration, here is what our team claims are the best candies.
Hook 42 Favorites
Reese's is the favorite of Kristen & Ryan N.
It's important for Kristen that it is specifically the peanut butter cup, pumpkins and trees are just the wrong ratio!

Aimee & Emanuel are heading for Twix bars
Who will get the left Twix and who will get the right Twix is still to be decided.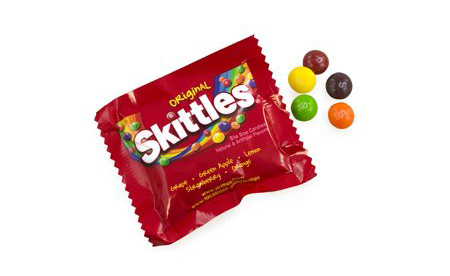 Lindsey and Kris crave Skittles
Lindsey will tell you that Wild Berry Skittles are the true winner of all the flavors, while Kris prefers the originals and claims orange is the best flavor of them all.
Kit Kat is Ellen's favorite
Michael is keeping the Swedish Fish all to himself
Don't get it twisted either, it has to be the original Swedish Fish manufactured in Canada. Go red or go home!
Benji seeks out M&M's whenever he can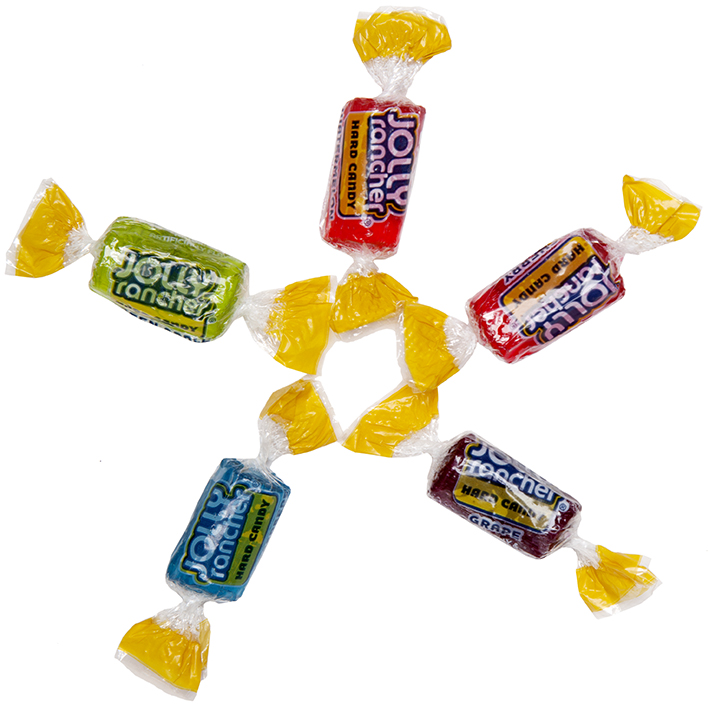 Jonathan is reaching for Jolly Ranchers
According to Jonathan, the best flavor is Green Apple, and it should be the original rectangle Jolly Rancher. Pro tip: Don't bite into it, just let it dissolve!
Melissa never says no to a Sugar Daddy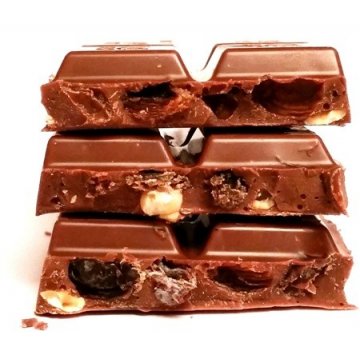 Darryl enjoys Ritter Sport
Darryl stands firm that the best flavor is Trauben Nuss, which is a mixture of chocolate, raisin and hazelnut.
What We Learned
Our team isn't really fighting too much over who gets what candy, there is plenty to go around and each of us has our own preferences. One thing I do know is most people are leaning towards chocolate over fruity flavored treats.
Image Sources:
Kit Kat, Reese's, Twix, Skittles, M&Ms, Swedish Fish, Jolly Rancher, Sugar Daddy, Trauben Nuss.