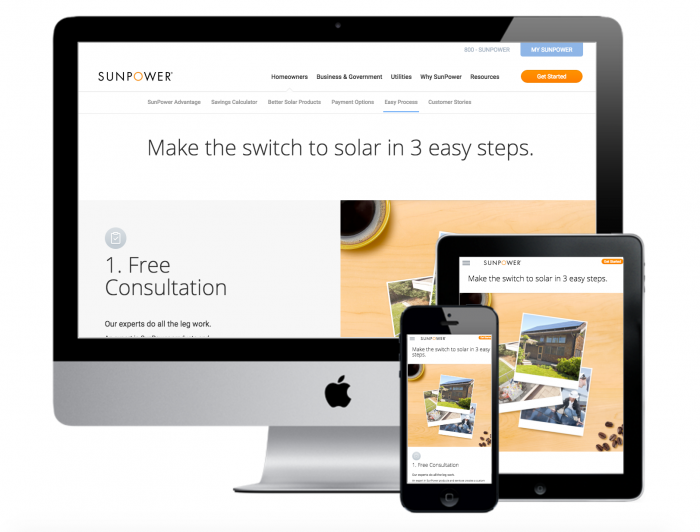 SunPower is a Fortune 1000 company based in Silicon Valley that creates high-performing solar energy solutions for residential, commercial, and utility markets worldwide. SunPower's Maxeon solar cells have the highest efficiency in the business.
Award-Winning Design
We collaborated with SunPower to design and develop the SunPower Savings Calculator which won a 2016 Oracle Markie Award for Best Web or Commerce Experience.
Multiple Website Support
We provided Enterprise content support and software development for 7 SunPower web properties: us.sunpower.com, global.sunpower.com, maxeonsolar.jp, sunpower.com.au, sunpowercorp.co.uk, sunpower.de, and sunpowercorp.it.
Agile Project Team
Our team implemented an effective Agile process for the project including daily scrums, bi-weekly planning and demos, backlog grooming and prioritization, and optimized Jira workflows.
Multilingual Drupal Development
We improved four SunPower multilingual websites and created a new Drupal 7 multilingual multi-site platform as a replacement for the existing software. All SunPower properties will be migrated to the improved Drupal platform.
Responsive Theming
We created responsive web pages for SunPower users to enjoy on their smartphones and tablets.
Drupal Migration
We created a new multilingual Drupal 7 platform to consolidate SunPower's international websites. We supported the migration of 6 web properties to the new platform.