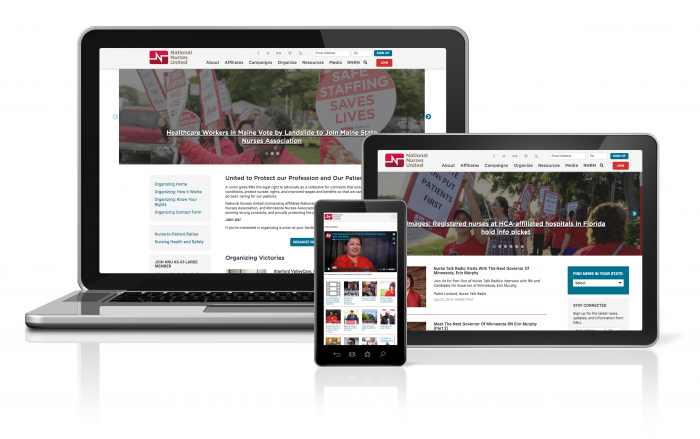 National Nurses United (NNU) is the largest organization of registered nurses in the United States. Its website provides a service to connect regional Registered Nurses organizations and unite future, current, and retired nurses to support humanitarian and political causes. NNU selected Hook 42 for their ExpressionEngine to Drupal 8 migration project in a very tight timeline.
Design Direction
Brand adherence, Design "refresh", Responsive, Interactive, Engaging, User-Friendly, High Conversion, Accessible
Technical Considerations
Custom Data Structure Migration, Enable New Content Structures From Redesign, Time-Challenged, Custom CRM integration, Maintain SEO, Large File Footprint
Key Features
ExpressionEngine to Drupal 8 migration, Display of historic content with fresh updates, Improvements for User Experience, Blue State Digital CRM Integration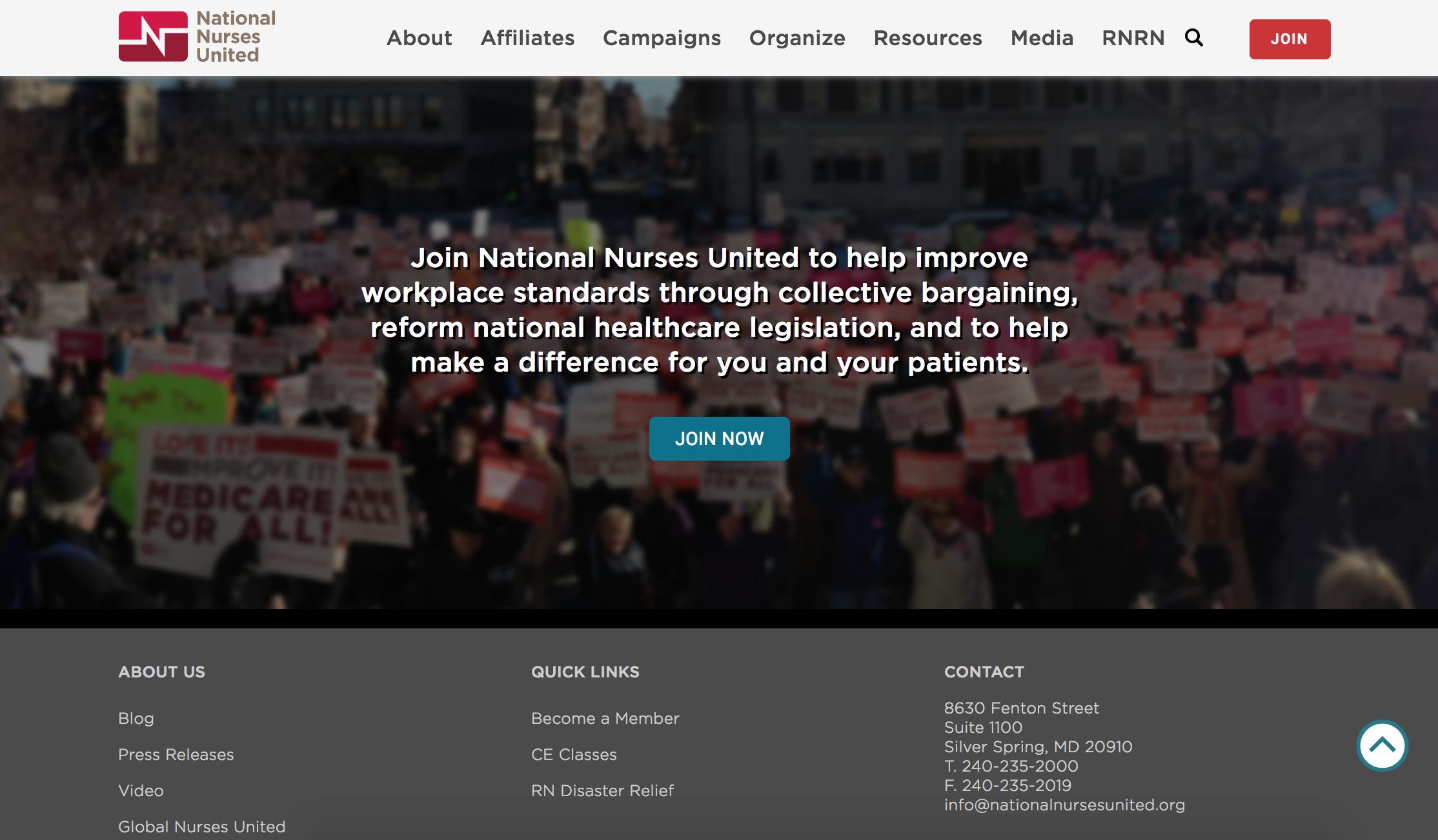 Summary of Work
We audited their custom ExpressionEngine implementation from their past hosting provider and estimated the effort to migrate it to Drupal 8. We provided a scalable content strategy, Drupal 8 architecture and implementation, migration code implementation, and both backend and frontend development. We also ran SEO health checks, executed the ExpressionEngine to Drupal 8 migration scripts, and provided launch support during the site cutover.
We continued to work with National Nurses United by providing technical training to their internal staff and ongoing Drupal 8 development maintenance and support.