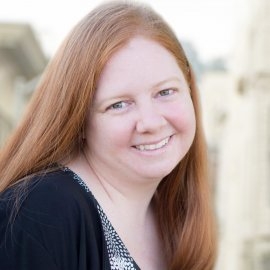 I first joined Hook 42 in April of 2019. Now I know that doesn't seem like very long but I feel like I've been a part of the team for quite some time. Before Hook 42, I worked in retail for nine years, managing both the floor and the back office. I worked with computers every so often, handled money and deposits, and I helped customers with their wants and needs, all with a smile on my face. My experiences have led me to Hook 42, as the new Bookkeeper and Office Manager.
Diving Right In
When I joined the team, I was both excited and terrified to start something new in my life. Almost all of the work is brand new to me, but I'm learning fast and thoroughly enjoying myself in the process. It's a wonderful feeling when you accomplish something you never thought you would be able to do. Not only that, I enjoy making everyone's lives just a little easier by helping out. 
I knew Hook 42 was a small company, but never in my dreams would I have expected to see how far it reached. Our team strives to consistently provide excellent service for our clients catered to their needs. It has been great being part of a team that is consistently delivering high quality work. The dynamic here has inspired me to always put my best foot forward, ensuring I am being as helpful as I can in a variety of ways. 
Team Dynamic
Our team consists of amazing people who work in different regions all over the world. We have team members who work across the United States, from Alaska to Maryland, and even team members from the United Kingdom and Ukraine. 
Something that keeps our team grounded, is once a week we meet to talk about successes and work. At the end of the meeting we are able to wind down with casual discussions. These are typically inspired by a fun conversation starter that surprises us each week. It makes our remote team seem closer than ever, and I enjoy the dynamic that our team is able to create even though we're vastly distributed.
These meetings, along with Slack, have been essential to my integration with the team. Although we are not sharing an office space, I still feel it easy to make connections with people, even if I don't regularly work with them. The opportunity to familiarize myself with my colleagues weekly has made me very comfortable in my new role.
A Change of Pace
When I joined Hook 42, I was going to start on a journey I have yet to embark on in my career, working from home. I wasn't sure what to expect, going from being around people all the time to being at home, but so far it has been really enjoyable. My dog Cooper is probably happier than I am about it. We get to spend a lot more time together and it's been a lot easier to manage work-life balance being at home. I'm still adjusting to all the changes that come with working from home, but the transition so far has been smooth.
Overall, working at Hook 42 has been rewarding. The team here has welcomed me with open arms, and I'm excited to be learning new things from them daily. For me, the possibilities with Hook 42 are endless. There are so many things that I still want to learn and so many opportunities I have yet to experience, I can hardly wait for what's to come next.
Encouraging Change
This brings me to why I'm reflecting on my career change. This isn't just to highlight all the good things I've experienced at Hook 42. Well, in a way it is what is making this process much more gratifying, but the real reason I'm talking about it is to encourage others who are thinking about a career change, or battling with being in the right career, to act on your intuition. Sometimes all you've gotta do is take the leap. I've been granted an amazing opportunity with a team who is willing to help me in my career transition. With the right group of people behind you, it's amazing what things can be accomplished.