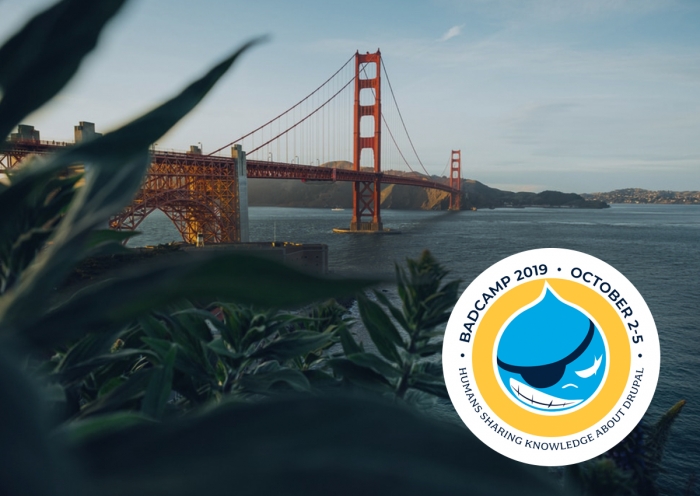 Join Hook 42 for Another Exciting BADCamp
Some of our team will be at BADCamp this year with a combination of to-do's and goals. Our team is not only going to be on-site for training, sessions, booth-sitting, and attending sessions, we're also behind the scenes helping organize and plan for this year's event. Our sponsorship, and those of many other amazing donors, is going towards putting together another BADCamp you don't want to miss!
We're excited to be so hands-on for this event and would like to send a special thank you to those involved in the planning and coordination that have embraced Hook 42's participation thus far. The variety of ways we can contribute to this event and make an impact is extensive, and our team is happy to be giving back to an amazing community. We can't wait for October!
Hook 42 Trainings at BADCamp
We're excited to have four of our team members teaming up to give two trainings this year. The first, Adam Bergstein and Ryan Bateman will be talking about GatsbyJS and Drupal 8. In this training you'll learn how to take a brand new Drupal 8 site running the Umami Demonstration Install Profile and build a recipe blog front-end using GatsbyJS and React, with no React experience required! 
We'll also have Aimee Hannaford and Lindsey Gemmill giving training on web accessibility, covering a beginning to end high-level dive into how to be inclusive on the web. For more information about each training, visit the respective training page BADCamp website linked below.
Registration For Training Sessions Is Now Open!
There is limited availability for training sessions, so sign up soon. Each room holds approximately 30 people. If you're interested in one of our training sessions, or any other training at BADCamp this year, please be sure to register to reserve your spot. See the training detail page on the BADCamp website for more information.
Sessions
Beyond full-day training, our team will also be giving a few sessions at BADCamp. We're passionate about the topics we submit to camps and conferences and are excited to be sharing our ideas and expertise with all of you.
We Hope To See You There
If we aren't behind the computer talking, you can find us out and about. Our team will be fully immersed in BADCamp 2019, so we're just as excited to attend the other amazing presentations selected for this year's event as we hope you are.
Hook 42 will also have a booth at the event this year. We're always looking to make new connections with people at these events and can't wait to talk about the amazing things our team has to offer. Whether you're a new face or an old face, come stop by and say hello!