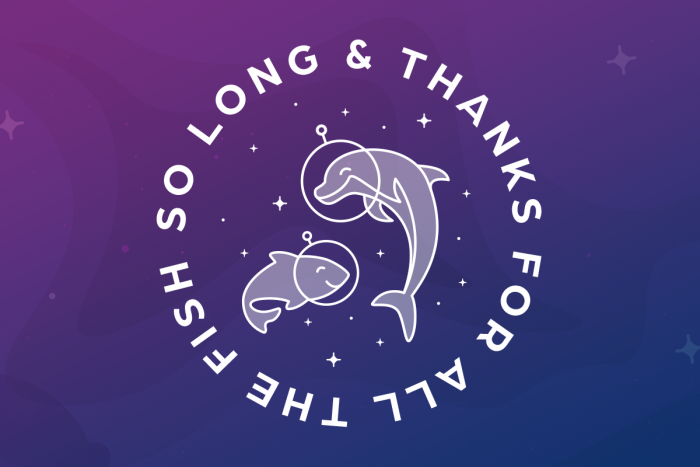 It's a very sad week for us at Hook 42. COVID-19 has hit our clients and our families hard, and we regret to announce that we're closing up shop at the end of the month.
Hook 42 has been driven by our core values since we started in 2012: honesty, quality, community, ongoing improvement, work/life balance, and humor. We've loved being part of the open source community, in particular, the Drupal community all these years. We will always have fond memories of working with an amazing team, great clients, and wonderful community members.
Community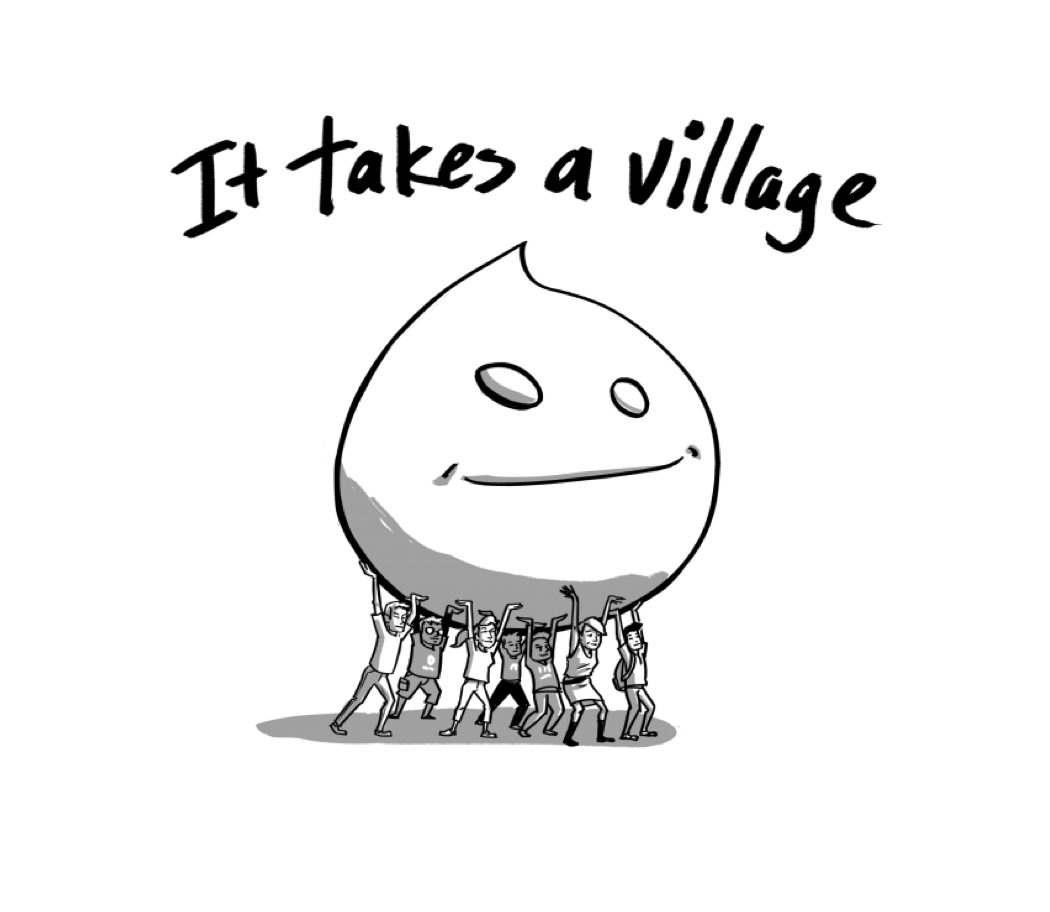 The biggest reason we focused on Drupal all these years was because of the awesome people in the Drupal community. We've had so many fun and interesting times at Drupal events around the world, both big and small. From so many DrupalCons to the Santa Cruz and SF Drupal User Groups to BADCamp to Stanford Web Camp, it's always been a joy to hang out with the community at BoFs, sessions, after-hour events, and our favorite "hallway track".
We sincerely hope that we've made a positive impact on the Drupal community. We have engaged in many ways, through speaking, organizing, volunteering, mentoring, training, and code contributions, because we believe in open source and we believe in actively participating in the community to make it a better place for everyone.
As individuals, we hope to continue to be involved in open source communities in the future and look forward to seeing your wonderful faces again. Please feel free to reach out to us individually to connect.
Clients & Partners
We've had some amazing clients and partners along the way and want to give a big thanks to those both past and current. We wish you all the best. Please keep in touch!
Team
We'll miss the Hook 42 team so much! We want to thank everyone on the team from the bottom of our hearts for being part of the Hook 42 family. We also sincerely thank all past "alum" team members as you are an essential part of our history.
The team has been an amazing bunch to work with, and you'd be lucky to work with them too. They are brilliant and supportive and always determined to do a great job. They go above and beyond to help each other, even now, during these difficult and trying times.
Here they are in alphabetical order with a short blurb that doesn't do them justice. Please reach out to them if you are looking for amazing team members. Contact us directly if you want any additional information. They all have our sincere endorsements.
Note: We've worked with many other great team members not listed here but we've focused on people who are either current employees or contractors who've recently worked 15+ hours/week for several months.
Chris Darke | Senior Developer
Chris is a veteran on the team and is open to working on almost anything. He's a versatile full stack developer who's got strong expertise in Drupal, React, Elasticsearch, and AWS microservices. When not geeking out, he's also keen on the outdoors and enjoys scuba diving, biking, surfing, and photography. We'll miss Chris' British accent and warm humor.
For more details, check out Chris' profiles: Hook 42 | LinkedIn | Drupal.org
Darryl Richman | Senior Developer
Darryl's been creating awesome Drupal sites since 2007 and has been with Hook 42 since 2013! With an eye for detail, he's a solid backend developer who's well versed in module development, site building, databases, and migrations. When not coding, Darryl is often traveling around the US and Europe on his motorcycle. We'll miss hearing about Darryl's grand adventures and getting his advice on beer and BBQ.
For more details, check out Darryl's profiles: Hook 42 | LinkedIn | Drupal.org
Ellen Doornbos | Developer
While one of our newer team members, we've been super impressed with Ellen's attention to detail, communication, and positivity. She's a certified accessibility expert and a great backend developer. She has helped our team with automation tools, migrations, audits, custom modules, and even some front-end theming. When not doing tech, Ellen can be found crafting or in the garden cultivating her wildflowers. We'll miss Ellen's earnestness and helpfulness.
For more details, check out Ellen's profiles: Hook 42 | LinkedIn | Drupal.org
Jason Flatt | Senior Developer
Jason has been with the team a long time and his attention to detail and dedication is amazing. He's a strong backend developer who can architect great solutions with Drupal or Backdrop, and has been working with Drupal since 2004. When Jason's not working, he's spending time with his family, or working on personal software projects because he enjoys software development so much. We'll miss Jason's dry humor and straightforwardness.
For more details, check out Jason's profiles: Hook 42 | LinkedIn | Drupal.org
Jonathan Daggerhart | Architect
Jonathan is a very experienced architect and full stack developer who can tackle any Drupal or WordPress project with ease. He can create solid modules, plugins, and themes of any complexity with smart architectures that follow best practices. Jonathan has been a great mentor to others on the team, taking personal interest in the growth and success of every team member who reaches out for help. When not doing tech, he enjoys role-playing games and watching movies. We'll miss Jonathan's Southern accent and charm.
For more details, check out Jonathan's profiles: Hook 42 | LinkedIn | Drupal.org
Joseph Flatt | Developer
Joseph is one of the youngest Drupal developers we've known, but don't let that fool you. He's a very experienced backend developer who started programming in his teens. Joseph is skilled with both Drupal and Backdrop. Joseph has a passion for improving website performance and solving Rubik's cubes. We'll miss hearing about Joseph's latest personal record-breaking Rubik's cube solves on meetings.
For more details, check out Joseph's profiles: LinkedIn | Drupal.org
Kristen Littlefield | Project Manager
As one of the newest team members, Kristen dove in and picked up a bunch of client projects without missing a beat. She's a veteran PM, mostly in the web development space, whether it be a Drupal or WordPress website and a focus on digital accessibility. When not managing web projects, she gracefully manages a busy household and enjoys hosting football parties. We'll miss her compassion and fun-loving spirit.
For more details, check out Kristen's profiles: Hook 42 | LinkedIn
Melissa Kraft | Project Manager
Melissa joined the team when there was a huge need for project management and she didn't even bat an eye. We were amazed at how little time it took to transition the projects to her and getting feedback from the clients on how impressed they were with her skills. Melissa has worked with web projects for many years and it shows. She's also great at whipping up new recipes for her family and friends. We'll miss Melissa's candor and upbeat attitude.
For more details, check out Melissa's profiles: Hook 42 | LinkedIn | Drupal.org
Lindsey Gemmill | Senior UX Designer
Lindsey's title is Senior UX Designer, and she has amazing design, UX, branding, and accessibility skills (a Certified Web Accessibility Professional). If that isn't enough she has also been our entire marketing department. She ran our social media, created landing pages, wrangled the team to write blog posts, created marketing roadmaps, rebranded the company, and much more. She's incredibly fast, creative and proactive. When unplugging, Lindsey likes to go to the beach and camping with her dogs. We'll miss Lindsey's can-do attitude and passion.
For more details, check out Lindsey's profiles: Hook 42 | LinkedIn | Drupal.org
Michelle Darling | Front End Developer
Michelle is our newest team member and in a very short time has shown us that her capabilities extend well beyond our expectations. Michelle showed off her serious front-end mastery by jumping right into projects that needed her expertise. Whether it's Drupal, WordPress, or Shopify, she's got the front-end covered while ensuring accessibility and usability are front and center. When not at work, Michelle can be found outdoors on a hike, reading, and enjoying music. We'll miss Michelle's determination and good attitude (and her great hair!).
For more details, check out Michelle's profiles: Hook 42 | LinkedIn | Drupal.org
Ryan Bateman | Architect
Ryan Bateman started with Hook 42 as a developer and quickly proved his chops to be promoted to senior developer and then architect. He's a very skilled full stack developer in Drupal, React, Gatsby, among other web systems and frameworks. When not producing awesome websites or mentoring team members, Ryan can be found doing all-things-outdoors in Alaska, or even hosting his own radio show. We'll miss Ryan's conscientiousness and thoughtfulness.
For more details, check out Ryan's profiles: Hook 42 | LinkedIn | Drupal.org
Ryan Nelson | Director of Operations & Projects
Ryan Nelson has been an integral part of the team for a year. He is a master of calm and can talk with anyone about anything. With 20 years' industry experience under his belt, he helped with so many things that it's hard to list but includes strategy, hiring, operations, HR, project management, process improvement, accounting, and people management. He's been the "go to" person on the management team for anything and everything. When not at work, Ryan enjoys traveling the globe (he has been to 5 continents!) and spending quality time with his wife. We'll miss Ryan's pleasantness and good humor.
For more details, check out Ryan's profiles: Hook 42 | LinkedIn | Drupal.org
Will Long | Senior Developer
Will's a very seasoned senior Drupal and PHP developer who you can throw any project at. Whether its complex business logic, a difficult migration, or streamlining a CI environment, he thrives on solving difficult problems. When not in the tech world, Will enjoys hanging out with his family and friends. We'll miss Will's positivity and grit.
For more details, check out Will's profiles: LinkedIn | Drupal.org
What's Next?
As one door closes, others open. What's next for the amazing people that were part of the Hook 42 adventure?
Community
We were planning on going to DrupalCon Minnesota as a team. Sadly, that won't happen. But Hook 42 has four confirmed speakers: Jonathan, Ryan, Aimee & Kristen. Aimee & Kristen still plan to speak at DrupalCon, and we're hoping to meet up with Hook 42 alums at the event when it does happen. We have other events penciled in as well such as Stanford Webcamp, GovCon, and BADCamp, so we're sure we'll see you in the Drupalverse in the future.
If you are looking for speakers, mentors, volunteers, trainers, etc., ping us and we'll see what we can do!
Clients
We're placing some clients with the team members to continue projects. For other clients, we've been reaching out to web agencies who might be a good fit for future support.
If you are potentially interested in client introductions, please let us know and provide your current rate sheet or typical blended rate, so we can see if it aligns with current contracts. We will only introduce clients if it is a good fit for the client and for the agency or contractor.
Team
The team members above are open to new opportunities. We can vouch for them and they'll vouch for each other. Maybe grab a few and you'll have a ready-made team! :)
If you have contract or employee opportunities, you can also send them to us directly and we'll pass along the information as we'll be in communication with the team in the coming weeks to help find them new work homes.
Aimee and Kristen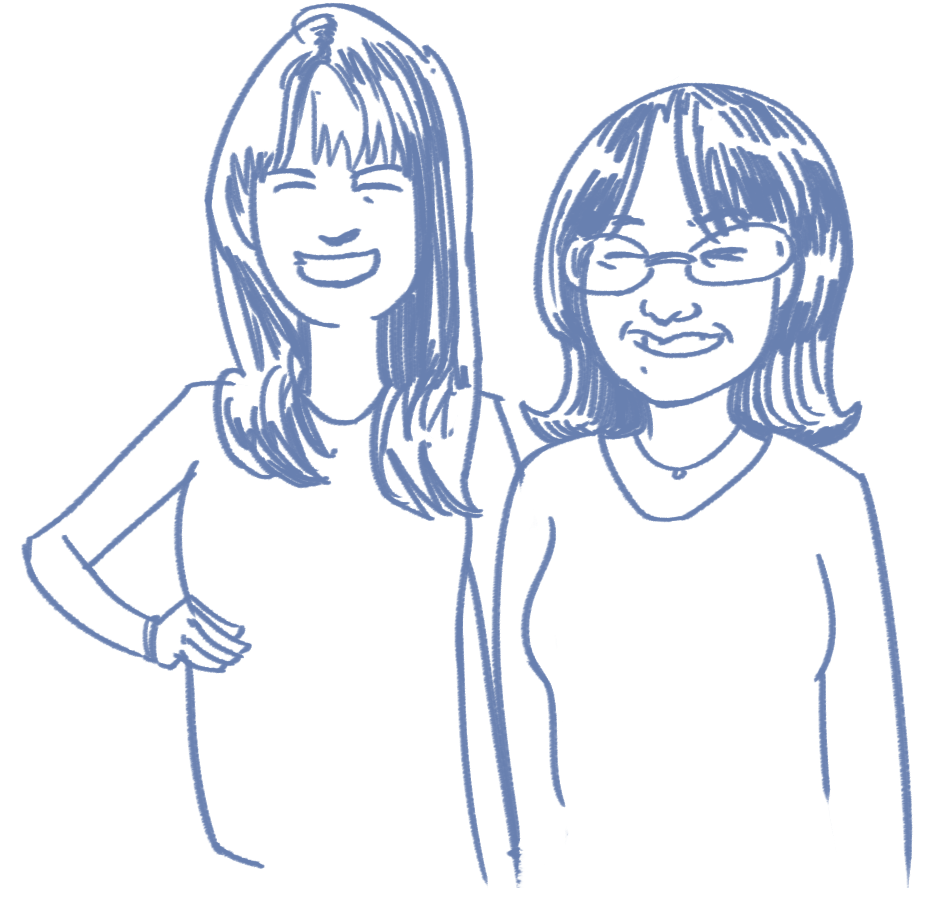 With Hook 42 going away, Aimee & Kristen will be spending time with their families and figuring out what the future holds. We could not have created such a wonderful company without the love and support of our friends and family. Thank you for the many hours of support you have given the both of us over the years.  We are open to discuss opportunities!
Aimee is passionate about accessibility, multilingual, and web architectures. After a much-deserved break to care for herself, her family and to dance. Aimee is looking forward to opportunities to follow her passions to support learning, growth, and community. She'll be finally back in the Drupal issue queues instead of mentoring and supporting other's contributions in the queues - she's missed the hands-on work and loves the technology. 
To connect, check out Aimee's profiles: Hook 42 | LinkedIn | Drupal.org
Kristen is planning for some much-needed rest and reconnecting with her kids, husband, and mom. Then, she's hoping to get back into the Drupal issue queues for a bit because she finds that fun! :) After recharging and contributing, she'll be looking for something different in the next chapter, and is open to ideas, however crazy they may seem!
To connect, check out Kristen's profiles: Hook 42 | LinkedIn | Drupal.org
Both of us hope to say "hi" in person to former Hook 42 and client team members as well as community members as soon as the quarantines are over!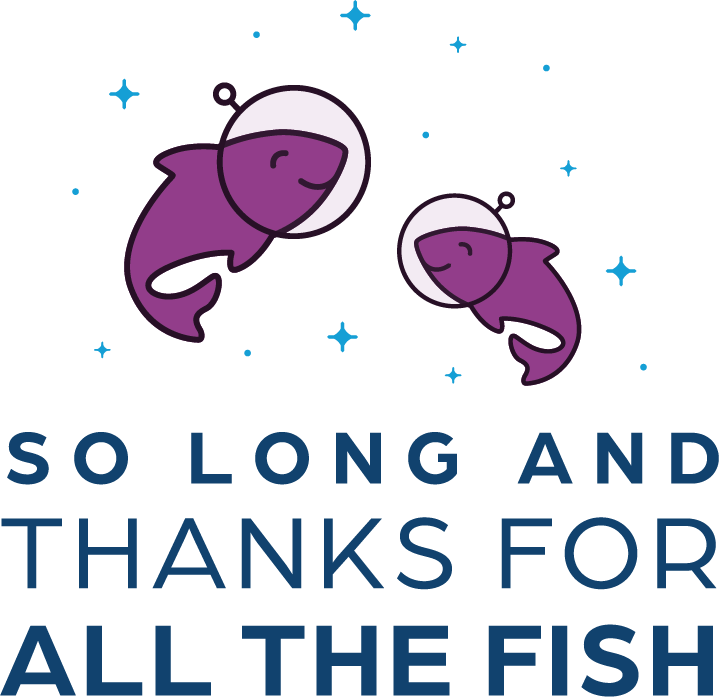 FIN!